Are your end-users reporting no access to Google Workspace for Education Plus features including Originality Reports in Google Classroom or no Enhanced Meet features (breakout rooms, Q&A, Polls, Noise Cancellation, Attendance Reports)?
Your first step in troubleshooting should always be to ensure the user has an assigned license.
It's a great idea to provide helpdesk members with the ability to check and assign licenses so they can get back to instruction as quickly as possible.
In the Admin console, navigate to Directory > Users > [Select User]. Scroll down to open the Licenses section. Toggle ON to assign a Google Workspace for Education Plus license to the user.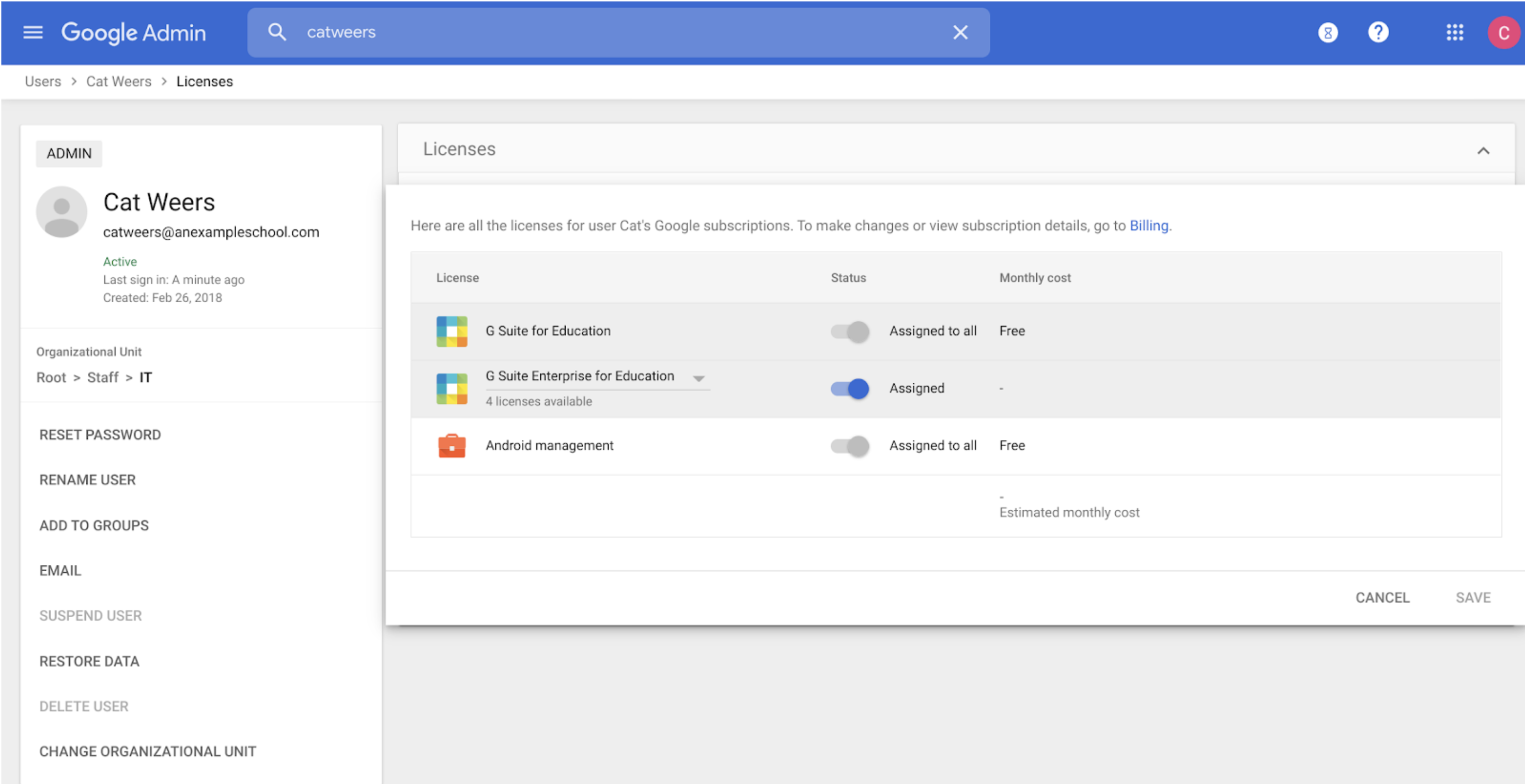 Do you want a non-super admin member of your tech team to check if a user has a license assigned to them?
Create a custom admin role by navigating to Admin console > Account > Admin roles > Create new role.
Enter a name and description.
Click Continue.
Set the following permissions:

Admin Console Privileges - User Privilege – READ
Admin API Privileges:

Organization Units- READ
Users- READ
License Management – License READ

Click Continue.
Click Create Role.
What's the easiest way to instruct your helpdesk members how to check for assigned licenses?
In the Admin console, navigate to the Users page, search the user, scroll down, and view the Licenses section.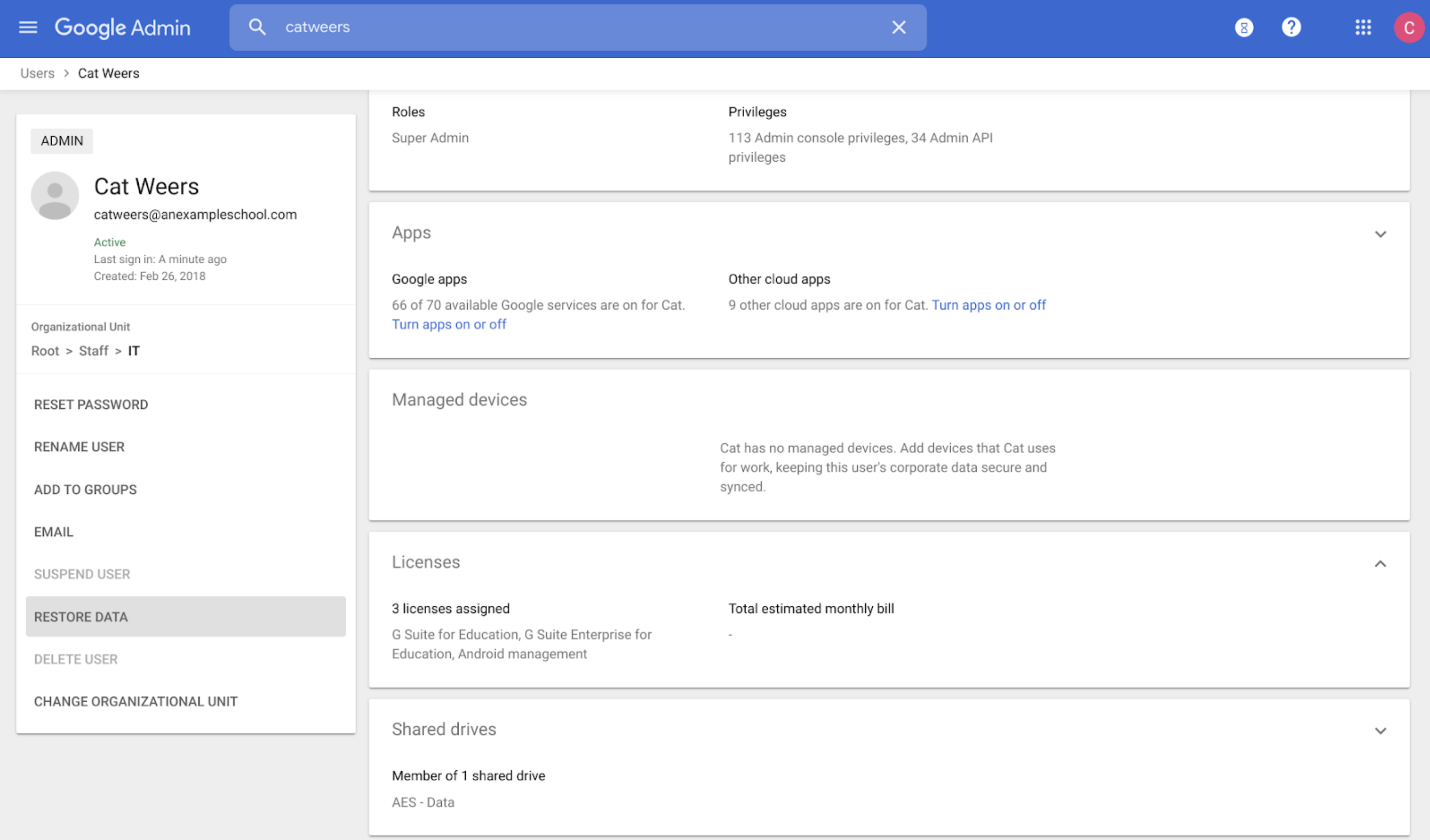 To assign a license, open the Licenses section on the user card. Toggle ON to assign a Google Workspace for Education license to the user.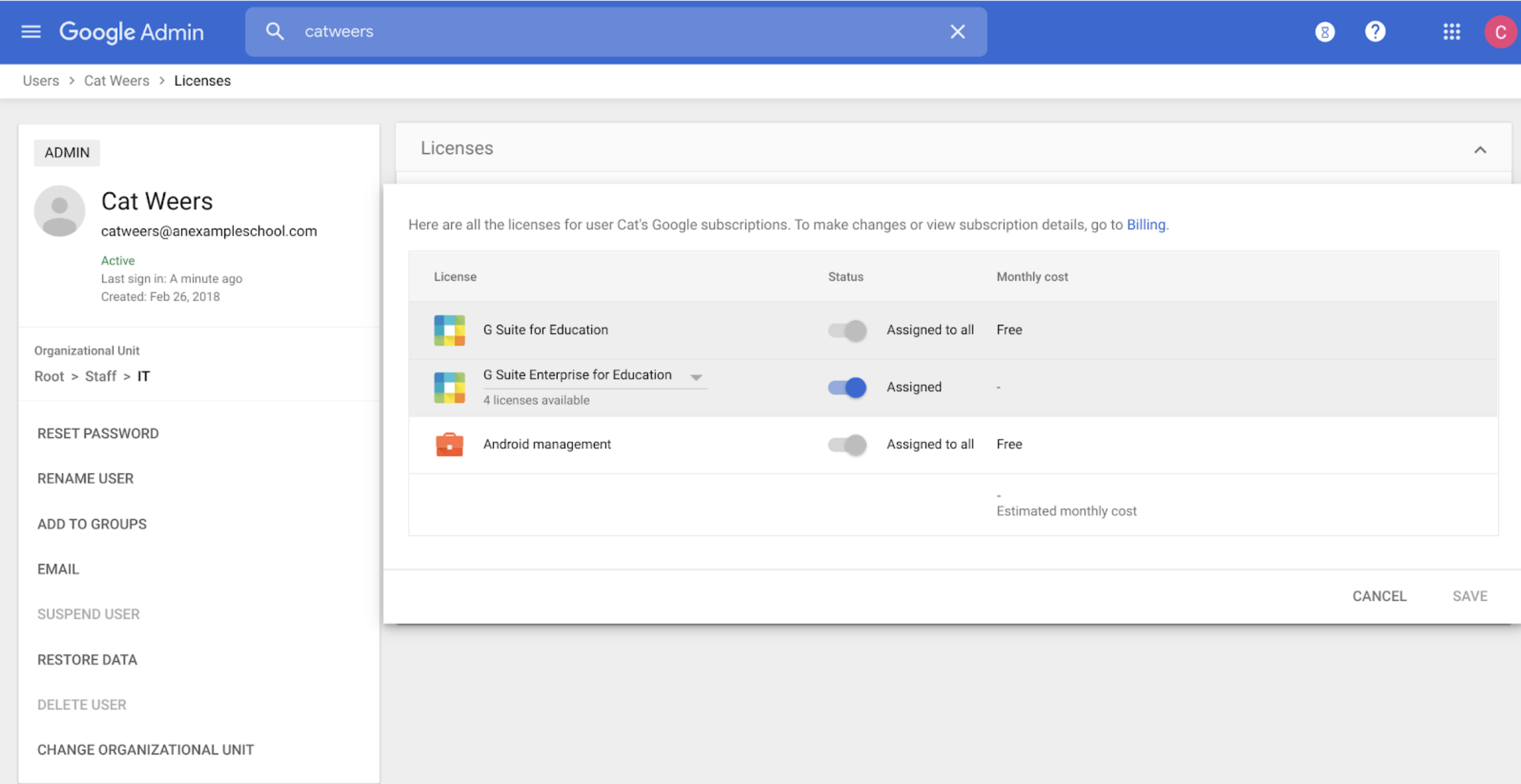 Providing visibility to more members of your team, will make it easier to avoid access bottlenecks. One of the great features of Education Plus is the ability to access Originality Reports in Google Classroom and Enhanced Meet features to provide exceptional student and teacher experiences, whether in person or for remote learning.
---
About the Author

Catherine Weers, Associate Manager, Onboarding and Support
Catherine lives in Virginia Beach, walking distance to the Chesapeake Bay where she is CDW Amplified for Education's Google for Education Onboarding and Engagement Consultant. Catherine joined the CDW Amplified for Education team in 2017 after serving in public schools for 13 years as a teacher in addition to various technology roles. Her current role as Onboarding and Engagement Consultant allows ample opportunity to empower schools, while sharing best practices to get the most out of the cloud solutions they adopt. In her spare time, you can find her at the beach with her family, likely chasing her 2 young daughters and petting all the dogs.